Best Sellers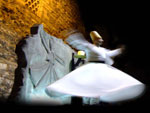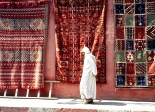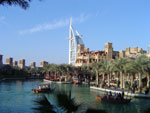 14 days starting at $1445
Escorted group tour, Istanbul roundtrip, land journey, covers major highlights, fully guided tour
more info
Morocco Imperial Cities Tour
8 days starting at $990
Guided group tour, guaranteed departures from Casablanca, staying at 4 & 5 star hotels
more info
7 days starting at $795
Group tour package, 6 nights in Dubai, including full day Abu Dhabi and East coast tours
Small group tour

max 20 guests

10 days starting at $1290
Fully guided small group tour package, land tour+ 1 domestic flight starting from Istanbul, best value Turkey tour package
more info

Affordable group tour

11 days starting at $990 Escorted group tour, Istanbul roundtrip, land journey, covers major highlights, fully guided tour
more info

Small group tour

max 20 guests, with Cave hotel in Cappadocia

8 days starting at $1440
Escorted group tour, starting from Istanbul, 2 domestic flights, covers Cappadocia, Ephesus and Istanbul more info
11 days starting at $2150
Escorted group tour, scenic land / sea journey, includes Mykonos and Santorini stays
more info

7 days starting at $1150
Cultural group tour, guaranteed departures from Athens, includes Delphi, Olympia and Meteora
more info

Best of Turkey & Greece Tour
11 days starting at $1875
Guided group tour, ideal for first-time visitors. Tour begins in Istanbul and ends in Athens
Imperial Cities + Desert + Essaouira

11 days starting at $910
Group tour package, land tour starting from Casablanca, Imperial Cities and Desert tours
more info

Imperial Treasures & Desert Wonders Tour

Escorted Group Tour

11 days starting at $1295

Escorted group tour, guaranteed departures, begins in Casablanca ends in Marrakech
more info

Private Tour

8 days starting at $1595
Cultural private tour, scenic land journey, Imperial cities and desert tour, accommodation at 4 &5 * hotels.

Small group tour max 16

9 days starting at $1690
Escorted group tour package, land tour starting from Rome, ends in Venice, 4 star hotels
more info

Small group tour max 16

7 days starting at $1290

Escorted small group tour, guaranteed departures, Rome - Florence, 4 star accommodation

Small group tour max 16

8 days starting at $ 1260
Cultural group tour, scenic land journey, comprehensive tour, accommodation at 4 * hotels. more info
12 days starting at $1595
Private guided tour package, roundtrip Cairo, covers Cairo, Luxor, Aswan and Sharm more info

9 days starting at $980
Private cultural tour package, land tour starting from Cairo, 4 nights Nile Cruise more info

8 days starting at $1190
Cultural small group tour, guaranteed departures from Cairo, includes 4 nights Nile Cruise more info
8 days starting at $1360
Small group tour package, roundtrip Amman, covers Amman, Petra, Dead Sea and Wadi Rum more info

5 days starting at $890
Small group cultural tour package, land tour starting from Amman ends at Dead Sea more info

Highlights of Egypt and Jordan Tour

11 days starting at $1770
Guided private tour, covers major highlights in Egypt and Jordan, guaranteed departures more info
7 days starting at $795
Group tour package, 6 nights in Dubai, including full day Abu Dhabi and East coast tours more info

4 days starting at $440
Group tour package, land tour, including Desert Safari with BBQ dinner more info

7 days starting at $800
Escorted adventure tour, guaranteed departures, covers Musandam and Hatta
Let the Pictures Talk

Thanks to all our travelers for their wonderful photos!
Browse our website and you will see wide selection of small group escorted tours to Turkey, delicately planned Egypt tour packages, Morocco travel packages ranging from budget guided tours to luxurious Riads or Maisons de Charme, and best designed custom-made vacation packages. We will be delighted to recommend you the least known romantic escapes, the most awarded luxury hotels, the enchanted cave hotels or the private yacht cruise chosen by the Royalty. Whether you are an "off the beaten path" adventurer or a traditional traveler seeking indulgence and peace of mind, we will be pleased to share your excitement! Please feel free to contact us with any and all questions; we happily serve travelers from all over the globe.
Testimonials
Dear Lara,
Karen and I want to formally express our appreciation for your patience, hard work and expertise in planning our latest tour with Anatolia of Turkey and Greece. We also want to thank Lara for initially sparking our interest in visiting your homeland of Turkey. What an amazing country, so clean and refreshing and inhabited by the most friendly and helpful people. As for Greece, your planning made it a truly wonderful experience, especially the days spent on Mykonos and Santorini. We did not think anything could match the tour of Egypt, Jordan and Israel, but this tour was just as wonderful and says volumes about the personal touch that you and Lara bring to Anatolia Travels.
We cannot recommend the "Authentic Adventure Tour" of Turkey highly enough. For those who enjoy a small group, spending their days with the local Turkish people, visiting their shops and drinking local fruit wine and spending their nights in smaller towns in enchanting boutique hotels while still visiting all the historic, cultural and religious sites of Turkey, this is the tour for you. We loved the food and the ambiance of the historic boutique hotels, some of which served dinner right on the waterfront. Turkey holds so much history and so many sights that are totally unique and found nowhere else in the world. Pamukkale was breathtaking, and Cappadocia with its cave hotels, fairy chimneys and underground cities was magical.
We loved our small group of six and had a fantastic guide in Ensar Islamoglu and an excellent driver in Yuksel Topal. Ensar was intelligent, knowledgeable about the history and mythology of Turkey and extremely entertaining with his unique stories and little known facts. Yuksel was on a par with our driver in Jordan, one of the best we have had. We always felt safe with Yuksel at the wheel.
Greece is a perfect companion to the Turkey tour complete with its own unique history, the Acropolis, the Aegean and Ionian Seas and the islands. Ending a three week tour with relaxing visits to Mykonos and Santorini was ideal. The hotels could not have been better, even with all the steps. Your choice on Santorini, right on the cliffs overlooking the Caldera was superb. And the sunsets were unbelievable, the pictures do not do them justice.
In closing, we can only say that Anatolia has done it again, providing us with another amazing and memorable adventure. We will continue to recommend you highly. We have attached a few photos and hope you enjoy them.
Warmest Regards,
Gary and Karen Neet / Colorado
--------- - ---------
Hello Turkay,
We had the most amazing time in Egypt.
Here's a link to my pictures and video!
Janelle,
Recommended Reading





Lonely Planet Turkey Lonely Planet Egypt Lonely Planet Morocco Lonely Planet Greece Lonely Planet Jordan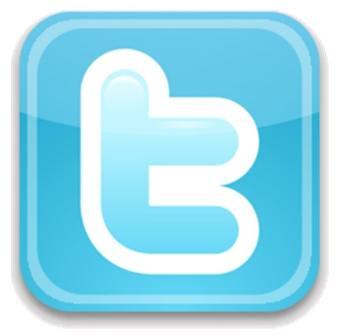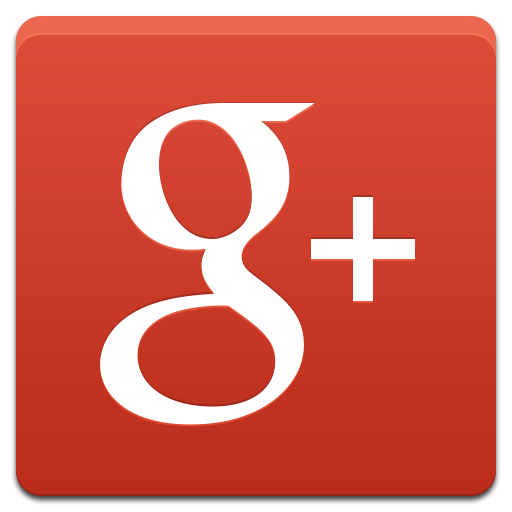 ANATOLIA
AS SEEN ON


Anatolia Tours & Travel is proud to sponsor and provide travel services for TV Show "Word Travels"
Turkey episode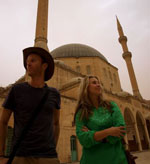 To view full episode online visit City TV (Canada Only)
.

1 -Read about our Morocco Imperial Cities tour. Article
2- "Egypt Group Trips" by Danielle Hill Article